San Francisco Examiner
Years before, Jeff and Rich found a wonderful character in publisher Will Hearst, jr. Steve Stone and I got lucky enough to find a couple of new ways to put him to work.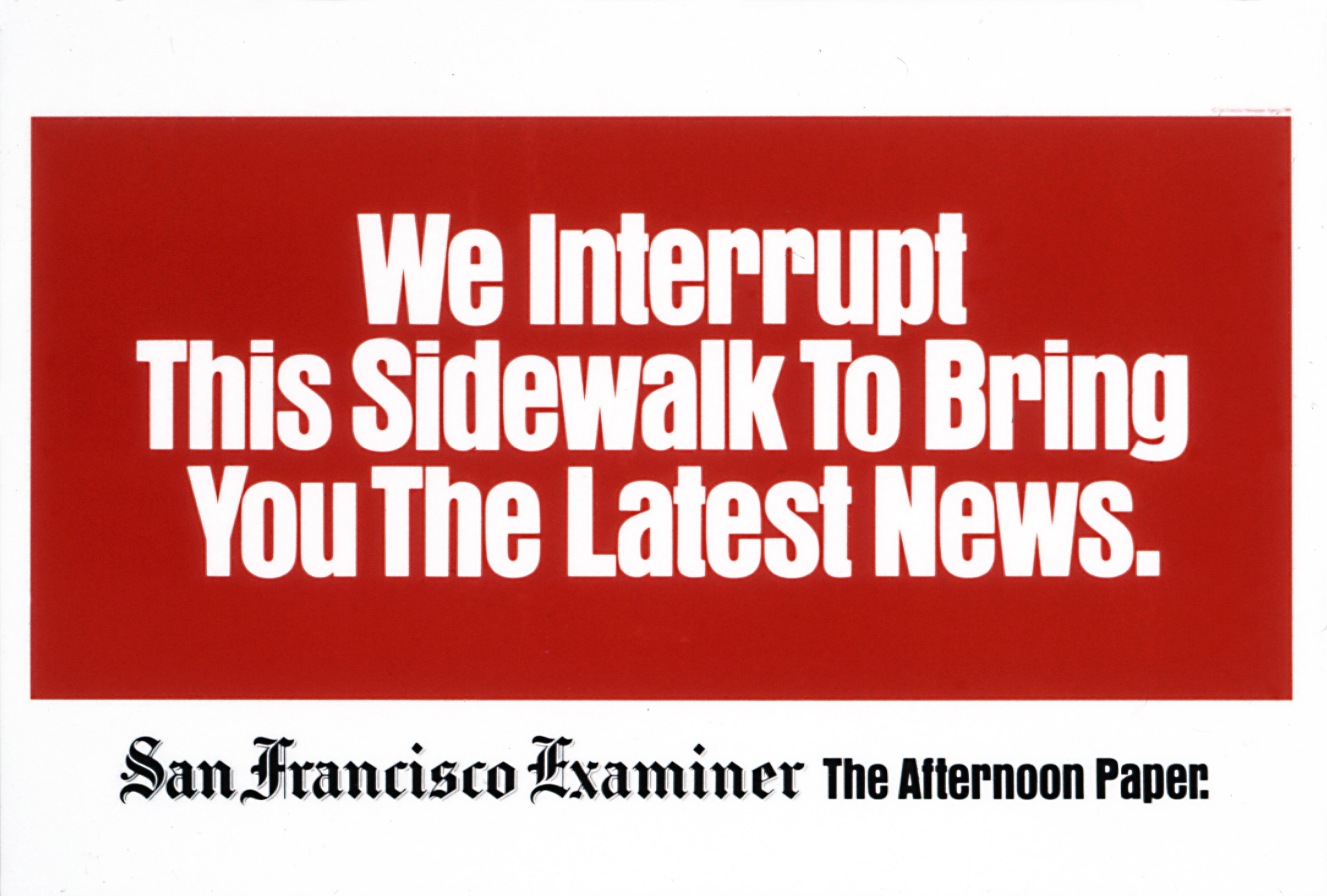 One of the original "walk around" campaigns.  Shot on 8mm film for the Bay to Breakers Marathon.  Everyone signed a release and got paid a dollar.  It worked mainly because San Francisco is filled with tourists.